Are Your Sleep Habits Ruining Your Smile?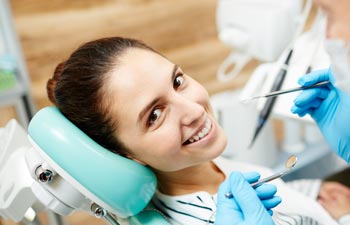 There are many things you can do to protect your oral health while you are awake, such as brushing, flossing and avoiding sugary snacks. But what about during the night? It becomes more difficult to protect your teeth and gums while you are sleeping, especially if you engage in subconscious sleep habits like teeth grinding, jaw clenching or snoring.
Bruxism
Bruxism refers to the act of grinding or clenching your teeth. While it can occur at any time of day, most people do it while they are sleeping – without even realizing it. Teeth grinding can be worsened or triggered during times of stress. Regardless of the cause, however, bruxism can wreak havoc on your dental health over time. If there are excessive forces on your teeth and jaw muscles throughout the night, you can't expect your dental health to go unscathed. Teeth grinding as well as teeth clenching can lead to the following disruptions in your dental health:
Worn out teeth
Sensitive or tender teeth
Jaw soreness, popping or stiffness
Tension headaches
Damaged dental work (fillings, crowns, etc)
Snoring
Another common sleep habit is snoring. How can snoring harm anything more than your partner's quality of sleep? Snoring is not only associated with a serious sleep condition called obstructive sleep apnea, but it also means that you are keeping your mouth open while you sleep. Mouth breathing leads to a dry mouth, and dry mouth can contribute to decay and gum disease. Your mouth is already producing less saliva than normal while you sleep. It's the way our bodies are designed. However, keeping the mouth open throughout the night can worsen the issue. Without enough saliva, you are susceptible to more oral bacteria since it doesn't get washed away. Bacteria contributes to bad breath, cavities and more!
Midnight Snacking
Unless you do it while you are sleep-walking, this one is within your control. If you have a tendency to get up in the night and visit your pantry or refrigerator, you may want to consider the ramifications within your dental health. Few "midnight eaters" take on the responsibility of brushing their teeth after they eat their secret snack. In addition, most midnight snacks aren't celery and broccoli. Consuming carbohydrates or high-sugared foods in the night and then going back to bed for several hours without brushing first means that you are also allowing the bacteria in your mouth to have a feast too. Bacteria will immediately begin to feed on these sugars, which produces harmful acids that eat away at your teeth overnight. If you are known to participate in this nighttime snacking habit, consider brushing your teeth or at least drinking a glass of water after you indulge.
What are you doing during the night that may be sabotaging your oral health? If it is bruxism, we can provide a custom nighttime mouth guard to protect your smile while you sleep. At Carolina Commons Dentistry, we love helping patients take care of their teeth and gums at all hours of the day.
Posted on behalf of Carolina Commons Dentistry