Meet Our Team
Dr. Kavi Sagunarthy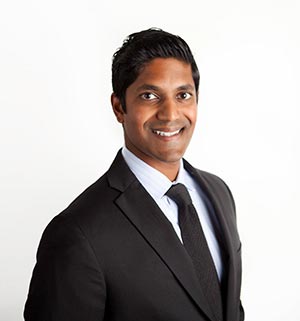 Dr. Kavi Sagunarthy moved to Fort Mill from upstate NY to be closer to family after several years in private practice. A graduate from The George Washington University in Washington, DC he went on to receive his Doctorate in Dental Surgery from the University of Buffalo's School of Dental Medicine in Buffalo, NY*. Dr. Sagunarthy then went on to complete a General Practice Residency at Montefiore Medical Center in New York City. Under the instruction of top faculty members of all dental specialties, he has grown proficient in providing quality dental care to his patients. His enthusiasm for the profession has led him to actively participate in Continuing Dental Education courses and he is pursuing a Fellowship in the Academy of General Dentistry. He is also a member of the American Academy of Cosmetic Dentistry and participates in their Annual Scientific Program. As the recipient of the International Congress of Oral Implantologists Award in 2007, Dr. Sagunarthy has always remained on the cutting edge of implant dentistry training.
Dr. Sagunarthy served as a clinical faculty member for post-graduate residents at Lutheran Medical Center's Advanced Education in General Dentistry program in Latham, NY. He maintains an active discourse with his professional colleagues and the residents he helped train in order to always stay current with evidence-based dentistry. Dr. Sagunarthy currently serves on the clinical faculty for the Advanced Education in General Dentistry Residency program at the Medical University of South Carolina.
With a strong passion for helping people, Dr. Sagunarthy enjoys volunteering his time to provide dentistry to those who have difficulty obtaining dental care. From charity dental missions in developing countries to spending days at a volunteer clinic in Atlanta, he has found some of his most rewarding moments as a dentist have come when he can brighten the smiles of those in need.
When he's not helping his patients Dr. Sagunarthy enjoys staying active with golf, tennis, and running. He enjoys traveling and spending time with friends and family.
We invite you to visit our brand new state of the art Fort Mill dentist office to meet Dr. Sagunarthy and our staff. From the moment you walk in the door you will be at ease in a calming, friendly and professional environment. Dr. Sagunarthy with his warmth and dedication hopes to build a long and lasting relationship with his patient family!
*The University at Buffalo School of Dental Medicine was ranked No. 10 among dental schools in the United States and No. 11 among dental schools worldwide in the 2017 global rankings of the Academic Ranking of World Universities (ARWU).
KATIE SUDOL (RDH)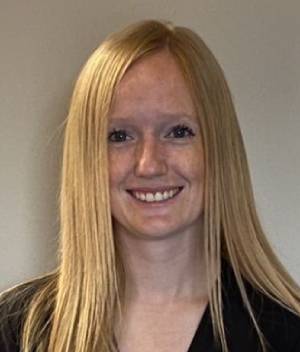 Katie is our Registered Dental Hygienist at Carolina Commons Dentistry, joining the team in January 2020. Katie attended York Technical College, first graduating from the Expanded Duty Dental Assistant program in 2016 and finished as a graduate of the Dental Hygiene program in 2019. She is a Certified Dental Assistant and a Registered Dental Hygienist, licensed to practice in South Carolina.
Katie has a passion for Dental Hygiene and is dedicated to providing exceptional patient care. She enjoys interacting and developing connections with her patients.
Katie is a South Carolina Native and in her spare time enjoys being outdoors, traveling, and spending time with her family, friends, and two boykin spaniels – Marleigh and Timber. Katie looks forward to meeting you and helping maintain your smile!
MARK JORDAN – CERTIFIED DENTAL ASSISTANT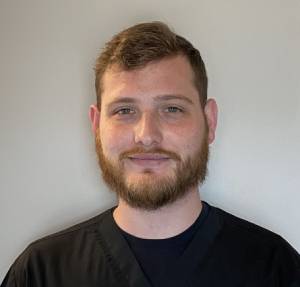 Mark is our Certified Dental Assistant joining the Carolina Commons Dentistry Team in 2020. Mark spent five years in the Navy as a hospital Corpsman prior to his start in the dental field. The Navy led Mark to his passion for pursuing Dental. He received his training through the Dental Assisting National Board while he was in the Navy.
Mark is originally from West Virginia and is currently living in Rock Hill, SC with his girlfriend of four years. In his spare time, he enjoys spending time outdoors, traveling, and loving on his two dogs – Lunah and Keelah.
Mark always looks forward to meeting new patients and helping them take care of their dental needs right alongside Dr. Sagunarthy.
SAVANNAH JENKINS – PRACTICE ADMINISTRATOR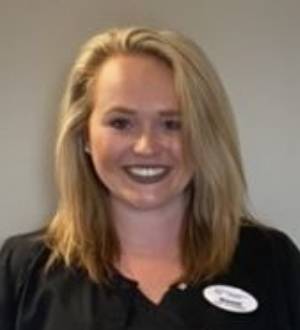 Savannah is the Practice Administrator for Carolina Commons Dentistry. She began her career with the practice in August of 2019. Savannah attended York Technical College in 2017 and graduated as a Certified Administrative Dental Assistant in October of 2018. Savannah also received her South Carolina Radiology License in 2019. At the practice Savannah is the first person you will get the opportunity to speak with. She handles your insurance, fees, and scheduling. She also takes the time to thoroughly go over any treatment with our patients one on one in our consult room.
Savannah looks forward to helping each and every patient that comes to our practice. She is always there to help with open arms to any patient in need.
She is a South Carolina Native from Rock Hill but is currently residing in Lancaster, SC. She is a new mom to a handsome three month old son by the name of Lance.
When Savannah is not helping care for patients at the office, she is spending time with her little man, family, and friends. She enjoys being outside and teaching Lance new things as he is learning everyday!