Don't Dismiss the Value of a Routine Dental Cleaning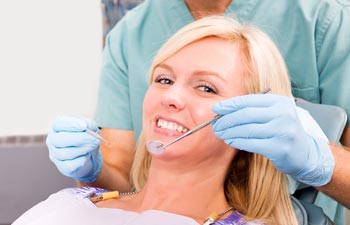 There's a reason that almost every dental insurance company covers two dental cleanings per year for children and adults. The American Dental Associates recommends these simple dental visits twice a year because they play a critical role in helping to prevent disruptive, costly and painful oral health issues.
While we are equipped to provide a number of advanced restorative and cosmetic treatments for your smile, our preventive dental services at Carolina Commons Dentistry are the hallmark of our practice. In fact, we take great pride in our ability to provide top quality cleanings and checkups for our Houston patients. When it comes to your oral health, we value the importance of an early diagnosis and more conservative treatment options. Attending your routine dental cleaning and checkup twice a year can be one of your best weapons against dental complications such as decay and gum disease.
What to Expect During a Comprehensive Dental Exam
Your routine dental appointment involves several easy and painless steps. One of our skilled hygienists will perform a thorough cleaning of your teeth and gums using advanced technology and technique. Remember that even the most diligent brushers need a professional cleaning, as it is the only way to effectively remove stubborn plaque buildup on your teeth and gums. Not only will your teeth be polished for a brighter glow, but we will also take the time to measure your gum health and take necessary digital x-rays.
During your comprehensive exam, you'll have the chance to discuss your oral health concerns with one of our dentists. We will always help you understand any further treatments that may be needed if your exam or x-rays reveal an area of concern.
The Whole-Body Benefits
Did you know that your oral health is strongly linked to your overall health? By attending your routine dental appointments, we can detect and treat small problems before they become bigger and compromise your well-being. For example, untreated gum disease is linked to serious overall health issues like heart attack, stroke, premature births and more.
Call Carolina Commons Dentistry today to schedule your next dental cleaning and checkup. A confident smile is a healthy smile!