How a Dentist Can Help Your Aging Smile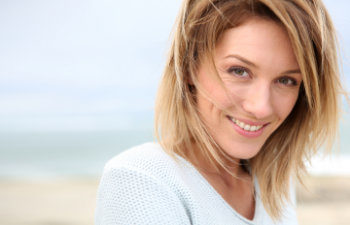 While aging is inevitable, getting old is rarely welcome. Aging brings a host of unwanted changes, ranging from limited joint mobility and declining health to facial wrinkles and financial strains. Your teeth, however, are not exempt from these tolls of aging. Over time, your smile will naturally suffer from changes in its appearance as well as threats to its health. Fortunately, a modern dentist can offer ways to reclaim your youthful smile with services in restorative and cosmetic dentistry.
There are many factors that influence your smile as you get older. While you may be suffering the consequences of years of poor oral hygiene or bad habits, the natural aging process can also leave its mark on your teeth and gums.
Gum Recession
It is common for your gum tissues to recede or shrink as you age, which exposes your tooth roots. The protective outer layer of your teeth (enamel) may also thin as you get older. These natural changes can trigger tooth sensitivity and discoloration. Dental bonding, veneers and gum disease therapy are potential treatments to restore your aging smile.
Dry Mouth
Dry mouth is another primary concern for senior adults. Xerostomia (dry mouth) can be a side effect of a medication you are taking, but it also leaves you vulnerable to decay, bad breath and gum disease. We need a strong supply of saliva to keep our mouth comfortable and healthy.
Missing Teeth
Tooth loss is not inevitable for everyone, but it does occur more often in aging adults. A restorative dentist, however, can replace missing teeth before they cause unwanted issues in other parts of your mouth. Dental implants can help aging patients avoid bone loss in the jaw as well as shifting teeth and eating difficulties.
What bothers you most about your aging smile? Is it yellow teeth, gum recession, tooth damage or missing teeth? Chances are, we can help you at Carolina Commons Dentistry. We believe that patients deserve a healthy, attractive and confident smile at every stage of life. Call today and let us turn back the hands of time on your smile.