Not Flossing?  What Is Your Excuse?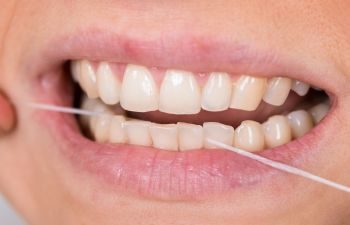 If you are one of the 49% of Americans who say they do not floss on a daily basis, it is time to reconsider your oral hygiene habits. Flossing is intended to accomplish far more than just removing stuck food between your teeth. By choosing to floss each day, you are giving your smile and your body some profound benefits to better health.
Flossing is responsible for cleaning up to 35% of your tooth's surfaces. It removes harmful bacteria from your mouth, which can prevent it from reaching your cardiac tissues and compromising your overall health. The simple act of flossing offers enormous benefits. Flossing is known to help prevent the following:
Cavities
Plaque and Tartar Buildup
Avoid Bad Breath
Heart Disease
There are many different types of flossing methods on the market today. You can choose from a variety of flavors as well as waxed and unwaxed floss.  For those that want a more faster, more high-tech experience, you may consider a water flosser or electric flossing tool. These are great devices for patients who have coordination or dexterity problems. The "right" flossing tool for you is the one you will actually use!
So if you are not flossing – what is your excuse? Is it the time, a lack of know-how or bleeding gums? Carolina Commons Dentistry can help you address your flossing concerns. We encourage you to find the flossing method that works best for you. By flossing, you'll take advantage of the important health benefits for both your smile and body.
Posted on behalf of Carolina Commons Dentistry