The Dangers of Not Replacing a Missing Tooth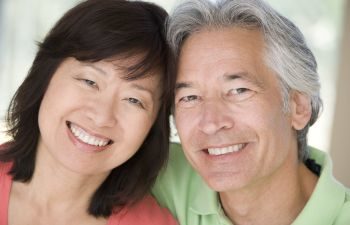 Whether you don't want to spend the money or you are not bothered by the appearance, it can be tempting to avoid replacing a missing tooth. Unfortunately, even if you have just one missing tooth and no one ever sees it, you are still at risk for some serious consequences. Dental implants are the treatment of choice for replacing a single missing tooth, as they permanently replace both the tooth and the tooth root for long-term stability and optimal aesthetics.
What Happens When a Natural Tooth is Lost
What can one missing tooth really do? While every case is different, here are the potential troubles you could face if you choose not to replace your missing tooth:
Crooked Teeth: After losing a tooth, it won't be long until the adjacent teeth start to shift out of position. This can cause a host of problems, including crooked teeth, hygiene challenges and chewing difficulties.
Bite Misalignment: Once the neighboring teeth shift, your entire bite can get offline. This can lead to jaw discomfort and TMJ problems.
Premature Facial Aging: Your jawbone needs proper stimulation (through biting and chewing) to retain its structure and volume. Without a tooth root that is anchored to the jawbone, your jawbone can atrophy over time. This bone loss contributes to premature facial aging, or a sunken or hallowed appearance in the face.
Further Tooth Loss: Either due to surrounding bone loss or worsening gum disease, you may also be susceptible to further tooth loss. It is best to restore your smile function and health by replacing one missing tooth rather than suffer progressive destruction throughout your smile.
At Carolina Commons Dentistry, we have a skilled implant dentist who can help you avoid these drawbacks of missing teeth. We provide complete implant dentistry to patients with one or several missing teeth. Your new smile can look, feel and function naturally!
Posted on behalf of Carolina Commons Dentistry