The Quickest Way to A Celebrity Smile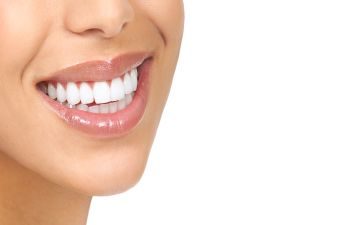 Do you wish you had more attractive teeth? Many people falsely assume that the Hollywood smile they see on TV is simply not attainable for them. With today's advancements in cosmetic dentistry, this couldn't be further from the truth. In fact, there is a quick and available solution that can dramatically transform your smile. Porcelain veneers have been chosen by countless patients as the most preferred smile makeover treatment. Veneers don't involve months of treatment or invasive dental procedures. In just two simple visits, your unsightly smile can become just like the one you admire on your favorite TV show.
What are porcelain veneers?
Veneers are wafer thin shells of porcelain that are placed on the front surface of your teeth. Veneers are purely cosmetic, so they are only used on the teeth that are visible when you smile. To ensure the porcelain shells are bonded strongly to the teeth, a slight portion of your natural tooth structure is shaved off. Overall the procedure is painless, quick and instantly gratifying! Veneers are also highly durable and stain-resistant so you'll be happy with the way they retain their function and appearance as you age.
Can veneers really fix my aesthetic issues?
Porcelain veneers are one of the most versatile cosmetic solutions available. They can address teeth that are stained, gapped, crooked, chipped or disproportioned. Therefore, if you are not happy with the appearance of your smile, there's a great chance veneers can fix it!
Is there anyone that is not a candidate?
Remember that veneers are cosmetic. Therefore, if you have a severe misalignment, you may be more suited for orthodontics rather than veneers. Likewise, a tooth that is painful due to a crack or fracture will not be properly restored by a veneer. A root canal or dental crown will often be more appropriate. Veneers simply cover up the appearance of your smile flaws. They are also permanent, so if you aren't quite sure you want to have your porcelain veneers for life, you may want to consider another cosmetic alternative such as teeth whitening or dental bonding.
Ready to get your celebrity smile with porcelain veneers? Call Carolina Commons Dentistry. We can make your cosmetic dental treatment a comfortable and rewarding experience from start to finish.
Posted on behalf of Carolina Commons Dentistry