The Truth About Root Canals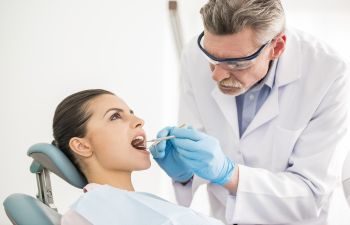 It is quite unfortunate that root canals are so commonly misunderstood. In fact, many people still wince at the mere mention of the term "root canal." However, it is important for patients to understand what a root canal actually does and what it actually feels like. In doing so, we must defend a number of popular root canal myths by providing the following truths:
Root canals are not painful.
Sadly, many patients fear root canals because they believe they are painful. This couldn't be farther from the truth. In fact, with today's advancements in sedation dentistry and dental anesthetics, getting a root canal is no more painful than getting a dental filling. It is a straightforward procedure that provides many benefits.
Root canals can save your tooth.
Root canal therapy is indicated for patients who have severe infection, disease or damage to the central portion of their tooth. In essence, the tooth is at risk for dying if this procedure is not performed. During a root canal, the dentist will remove the diseased pulp of the tooth. The inner tooth will be then cleaned and sealed off to prevent future infection. This saves a tooth that would otherwise need to be extracted.
Root canals can strengthen your tooth.
When a tooth is internally damaged, it is often weakened as well. After we remove the source of damage, the area is filled with a special dental filling for future protection. After a root canal, it is common to place a dental crown. This works to properly restore the integrity and strength of the tooth.
Root canals are better than a tooth extraction.
Many people mistakenly believe that removing their tooth entirely is the easiest and most affordable way to eliminate their infected tooth pain. This is simply not true. When you extract a natural tooth, you must consider the fact that you will then need to replace the tooth. Dental implants are a far more complicated and costly procedure than root canal therapy.
Root canals bring you out of pain.
If you are suffering from an infected tooth, the pain can be excruciating. A root canal removes the source of the pain and can instantly provide relief. The pain you are feeling is your tooth nerves sending you a signal that your tooth is compromised in a significant way.
At Carolina Commons Dentistry, we welcome the opportunity to dispel common misconceptions surrounding root canals or other dental procedures. We only offer dental treatments that are safe and proven effective for your smile health and overall well-being. If you have further questions about our root canal methods, please do not hesitate to ask.
Posted on behalf of Carolina Commons Dentistry