The Valued Versatility of Composite Fillings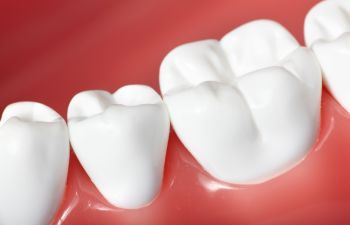 Fillings are known as the procedure of choice when it comes to repairing a cavity. However, there are different filling materials available, and this can make a big difference in how happy you are with the results. While silver (amalgam) fillings were once the go-to solution, modern dentistry offers a more patient-preferred alternative using composite resin.
Composite resin is a powdered glass and plastic mixture that is applied in layers to the affected tooth. It is hardened, shaped and polished to provide the most natural replica of your original tooth. The best part of composite resin? It's tooth-colored. This gives composite fillings unrivaled versatility.
Not Just For Cavity Repair
Unlike gold or silver fillings, composite fillings can be used restoratively and cosmetically. In fact, you may choose this tooth-colored filling material to address a wide range of dental concerns, including the following:
Chipped teeth.
Closing space between two teeth.
Cracked or broken teeth.
Decayed teeth.
Worn teeth.
In addition to its expansive range of uses, composite fillings can also be used anywhere in the mouth. Since composite is aesthetically pleasing, it is suited for use in front teeth or more visible areas of the mouth. This is very helpful considering that dental issues don't just happen in the back of the mouth.
Preferred Over Amalgam
Last but not least, composite resin helps patients avoid the safety concerns of mercury. The concern of mercury found in amalgam fillings remains a high debate within the dental community, but many patients prefer to avoid the risk altogether. With composite resin, there's not need to worry about metals or other harmful materials in your mouth. It won't leak, contract or expand like silver fillings either. In fact, composite resin bonds directly to the tooth and requires less removal of healthy tooth structure.
Carolina Commons Dentistry is proud to offer composite, tooth-colored filling at our Indian Land office. To schedule your appointment, call us today!
Posted on behalf of Carolina Commons Dentistry