Tooth-Colored Composite Fillings: A Preferred Approach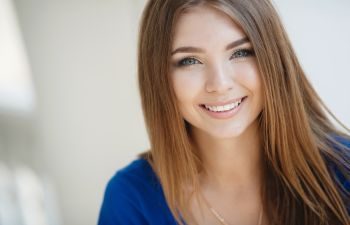 Chances are, you've seen the silver colored fillings used by many dentists in the past. Maybe you have one or two of these fillings yourself. Known as amalgam fillings, these restorations are comprised of a mix of metals. Fortunately, advancements in dentistry have led more dentists to primarily use tooth-colored, composite fillings. These fillings repair and protect damaged teeth without compromising aesthetic appeal. After tooth damage, patients can still have tooth repairs that look, feel and function like natural teeth. Tooth-colored composite fillings have quickly become the preferred approach for dentists and patients alike.
Unlike silver amalgam fillings, tooth-colored fillings bond directly to teeth. This is important for two reasons. First, more of the natural tooth is preserved. This means that the dentist will not need to remove much of the tooth when preparing it for the filling material. Second, the composite material reacts as a natural tooth does. In fact, it reinforces the tooth's ability to function. Simply put, this means that patients can chew and crunch foods freely, without fear of damaging their dental work. Even so, patients have noted another appealing aspect of tooth-colored composite fillings. For many, these fillings restore the look of a youthful smile. With a natural appearance, composite fillings are unnoticeable, allowing patients to speak, laugh and smile with confidence.
There's no doubt—tooth colored composite fillings represent a conservative and highly appealing method for restoring teeth. However, dentists also find that they are useful in cosmetic dentistry. For instance, tooth colored fillings make it easy to close gaps between teeth, or fill in spaces where teeth have been chipped. From a cosmetic standpoint, this gives teeth a straighter, more even appearance.
Making the Best Choice
Though considered a preferred approach in restoring damaged teeth, tooth-colored composite fillings must be a good "fit" for your specific needs. Seeing your dentist is key to making the best choice when it comes to your filling material. The dentist will consider your oral health, the size of the area to be restored and the location of the tooth.
At Carolina Commons Dentistry, we are committed to helping patients make informed decisions concerning their oral health. If you have questions about which filling material is best for you, we'll begin with a comprehensive examination of your oral health, while considering your lifestyle and daily habits.
Posted on Behalf of Carolina Commons Dentistry