The Versatility of Veneers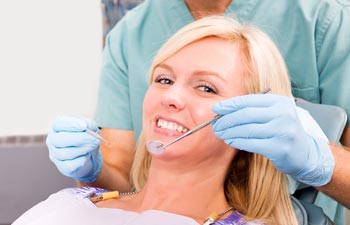 Do you find yourself covering up your mouth when you laugh or holding your lips together when you smile for pictures? Many of us have imperfections within our teeth that threaten our self-confidence. In fact, those perfect Hollywood smiles you see on TV aren't likely to be the teeth those stars were born with. There is a way to getting the smile of your dreams through cosmetic dentistry. There are endless options in smile makeovers, thanks to updated techniques, advanced materials and the availability of state-of-the-art dental technology.
While there are many ways to transform the appearance of your teeth, the one that gets most attention is porcelain veneers. Let's take a closer look at why porcelain veneers are an excellent option if you're looking to upgrade your smile.
What Are Cosmetic Veneers?
Veneers are wafer-thin shell of porcelain (no thicker than a contact lens). They are bonded to the front surfaces of your teeth. Veneers are strictly cosmetic and are used to "cover up" your aesthetic flaws. Therefore, they are only used on the front, visible teeth of your smile. In order for the veneer to strongly adhere, a small portion of your outer tooth layer must be shaved off. Don't worry, the entire process is painless and typically requires only two visits. As an added bonus, porcelain veneers are stain resistant so you can retain your new white smile for years to come!
What Types of Imperfections Can Veneers Address?
The versatility of veneers is what sets them apart from any other cosmetic dental treatment. Veneers can be customized in size, shape and color – which means they are fabricated and placed in a way that improves your smile while blending in with your surrounding teeth.
Porcelain veneers can conceal a wide range of imperfections and irregularities:
Cracked, chipped, or broken teeth
Uneven gaps and spacing
Slight tooth misalignments
Size or shape discrepancies
Severe staining or discoloration
Ready to learn if dental veneers are right for you? A simple consultation with a cosmetic dentist at Carolina Commons Dentistry is your first step. We are proud to bring the best of modern dentistry to our patients, especially when it involves delivering a more confident and beautiful smile!
Posted on behalf of Carolina Commons Dentistry