What is Restorative Dentistry?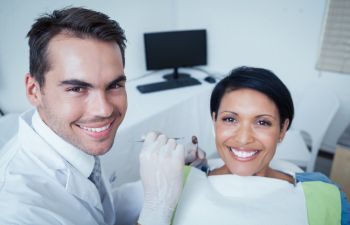 Losing one or more teeth is more than just a dental issue – it can affect your overall health and your self-confidence. Many people who lose teeth can no longer eat the foods they enjoy and need for optimal health. Plus, it can interfere with how they perceive their appearance, making them feel less confident to enjoy the social life they deserve. There is no question that missing teeth will bring setbacks.
Restorative dentistry can fix these issues.  This is a special field of dentistry that replaces missing teeth by offering functional and natural-looking prosthetic teeth. It is important to understand that restorative dentistry provides benefits to your quality of life, daily function, aesthetics and health.
As a modern restorative dentist, Carolina Commons Dentistry offers several options to restore your gapped or vacant smile:
Dental Implants – surgically-placed permanent tooth replacements for missing teeth
Implant Restorations – repairs and restorations on damaged dental implants
Dental Bridges – prosthetic teeth fixed in place with dental hardware
Dentures
Whether you are missing one tooth or many, our restorative dental experts can help. We offer several options to replace missing teeth to give you back function and a beautiful smile.
Replacing Your Missing Teeth
The most devastating dental issue is losing all or most of your teeth. It does not matter why it happened; it is hard to have a healthy, functional life without teeth. At Carolina Commons Dentistry, we offer complete dental restorations for all our patients who are without most of the natural teeth. We have dentures, dental implants and dental bridges that can offer options for replacing an entire arch of teeth and restoring your smile confidence.
If you have lost one or more teeth, don't ignore it or dismiss it. Come see us at Carolina Commons Dentistry to learn about restorative dentistry. There are options for all budgets, and we will work with you to find the right solution to restore your smile. Call us and schedule your restorative dental consultation.
Posted on Behalf of Carolina Commons Dentistry