When Dental Injuries are Traumatic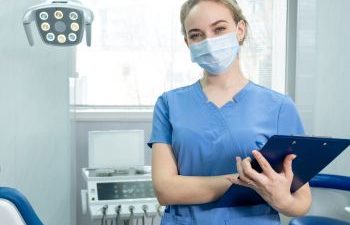 According to the American Dental Assistants' Association, approximately 15 million Americans experience some type of sports-related dental injury each year. About 10 percent of players will end up with a dental or facial injury in any given athletic season. Dental traumas don't just occur on the playing field, but regardless of where they happen, they can be very traumatic – especially when they involve your child.
If you or your child has experienced a traumatic tooth injury, call an emergency dentist. Not only does an emergency dental team understand the prompt attention that a mouth-related accident demands, but they also have the tools and skillset to fully restore the tooth or teeth that were damaged. Whether you suffered a minor accident resulting in a chipped tooth or your dental trauma includes fully knocked out or avulsed teeth, a dental office is highly preferred over the hospital emergency room. Whereas a hospital will likely be able to bring you out of pain, a dentist will also consider the long-term health, function and aesthetics of your damaged teeth during treatment.
Dislodged/Avulsed Teeth Treatment
If you or your child's tooth has been dislodged or pushed into its socket or if the tooth is completely knocked out, it is essential that you call your emergency dentist immediately. Your treatment outcome depends on how soon you seek professional attention. For teeth that are avulsed (completely knocked out), you should pick up the tooth by the crown and keep it clean and moist until a dentist can initiate treatment. This often means storing it in a cup of milk, saliva or water. In some cases, the tooth can be re-implanted back into its socket.
At Carolina Commons Dentistry, we offer a full line of dental services to keep your smile healthy and attractive after a traumatic tooth injury. We provide general dentistry, orthodontics, periodontics, endodontics and a full range of cosmetic dental services to ensure our patients are equipped with the highest standard of care. Whatever your tooth injury treatment demands, our staff will work promptly and make you as comfortable and relaxed as possible.