Why a Deep Cleaning Before Dental Implants?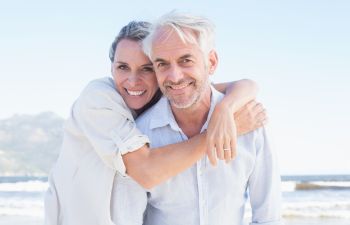 It's obvious that you don't need healthy teeth to get dental implants. But you do need healthy gums. In fact, dental implant surgery requires a dedicated period of healing that can be jeopardized if your gums are infected or diseased. Gum disease may have even caused you to lose your natural teeth in the first place. At Carolina Commons Dentistry, we recognize what it takes to be a good candidate for dental implants. If your gums are not in top condition, we always recommend a deep cleaning first.
What is a Deep Cleaning?
A deep cleaning, also known as "scaling and root planing" is the first line of treatment for mild to moderate gum disease. This may be suggested if your gums are red, puffy or bleed easily, as these signs indicate that the gums are irritated and possibly infected. A deep cleaning can remove the plaque and calculus buildup from beneath the gum line, and it smooths out the rough surfaces of the tooth to encourage the gum tissues to reattach.
The Dangers of Gum Disease
Gum disease is a common oral condition, but it is one that can wreak havoc on your smile, compromise your overall health and sabotage your dental implant investment. At its earliest stages, gum disease is very treatable with improved oral hygiene or a deep cleaning. However, if gum disease is neglected, it can result in gum recession, bone loss and eventual tooth loss. Gum disease is an infection that can enter the bloodstream and cause inflammation in the entire body. It has been linked to diabetes, stroke, heart disease and premature births in pregnant women. Therefore, the professionals at Allen Dentistry always take your gum health seriously.
The Symptoms of Gum Disease
At Carolina Commons Dentistry, we take the time to educate patients on the specific risk factors for gum disease, which can range from family history and diabetes to smoking and crooked teeth. It is also imperative that you understand the symptoms of gum disease so that you can seek treatment as soon as possible. Common warning signs for periodontal disease include the following:
Deep pocket depth
Receding gums
Bleeding gums
Inflammation
Loose teethPain or irritation in the gums
If you are considering dental implants but are concerned about your gum health, we can help you. Remember that your gums are the foundation of your dental health, and they need proper attention through all stages of your life. Call Carolina Commons Dentistry today to learn more about the importance of healthy gums for your dental implant procedure.