Why Are My Gums Receding?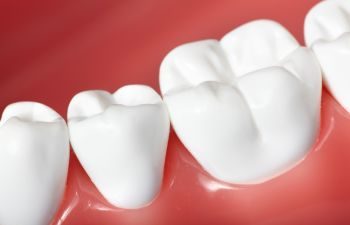 When it comes to your smile, it is common for your teeth to get all the attention. However, your gums need some recognition too. These soft tissues are the framework of your smile, and they hold your teeth in proper position. When the gums become damaged or diseased, your teeth and your overall health can be in danger.
One of the most prevalent concerns within the gums is recession. Gum recession occurs when the margin of the gum tissue that surrounds the teeth wears away or pulls back, which exposes more of the tooth or the tooth's root. While receding gums can make your teeth look much longer than normal, this isn't just an aesthetic issue. When the gums pull back from the tooth roots, the teeth become sensitive and extra vulnerable to harm from bacteria and plaque.
Causes of Receding Gums
The gums can shrink or recede due to the natural aging process or poor brushing habits. However, there are also serious oral health conditions that can lead to gum recession. Therefore, if you notice that your gum line is wearing away, don't ignore it.  Your dentist may evaluate the following culprits for your receding gums:
Brushing too hard
Periodontal disease
Hormonal fluctuations
Inconsistent or poor dental hygiene
Genetics
Bruxism
Malocclusion/ Uneven Teeth
Tobacco use
Treating Gum Recession
Like many oral health concerns, your treatment for gum recession should be based on the underlying cause. It is important to treat signs of periodontal disease promptly so that the gum recession doesn't worsen and tooth loss can be avoided. In some cases, gum recession can simply be monitored. In other cases, patients may need a gum graft to rebuild the gingival tissues around their teeth.
Are you concerned about the health or height of your gums? Call Carolina Commons Dentistry. We treat all types of dental health issues with the best in modern dentistry!
Posted on behalf of Carolina Commons Dentistry