Why You Should Brush Smarter Not Harder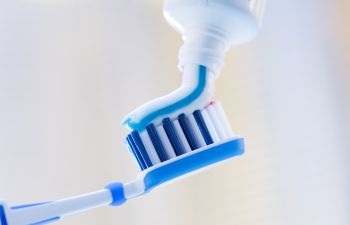 The faster and harder you scrub something, the cleaner it will get – right? While this can certainly apply to your bathroom shower, it does not hold true with your teeth. In fact, brushing too hard or aggressively can cause more harm than good. If you use a hard-bristled brush and harsh stroke when your brush your gums and teeth, we applaud your intentions. However, you'll do your smile a much bigger favor if you brush smarter not harder.
Why is it important to brush gently? The purpose of brushing is to remove bacteria, food debris and plaque. All of these substances are soft and/or sticky and can easily be removed with a gentle to moderate brushing force. Once plaque hardens into tartar, a professional dental cleaning is the only way to remove it, and even the hardest scrub from your toothbrush won't get the job done.
Another reason why aggressive brushing techniques are not recommended is to protect your tooth enamel. Most toothpastes contain abrasive ingredients to reduce stains and smooth out the surfaces of your teeth. However, if you brush too hard with a "saw-like" motion across your teeth, you may damage or weaken the enamel (outer layer) of your teeth as well as tear away delicate gum tissues that hold your teeth in place.
Sensitive teeth, receding gums and a prematurely frayed toothbrush are telltale signs you are brushing too hard. If you suspect you've got a heavy hand when it comes to brushing your teeth, please contact Carolina Commons Dentistry. Regardless of your age or how long you've been brushing your teeth, we can help you avoid irreversible damage to your smile by teaching you correct oral hygiene now. Brushing your teeth is something you should be doing twice a day, so make sure you are doing it the right way!
Posted on behalf of Carolina Commons Dentistry